Pastor Lori Hawkins
Worship Pastor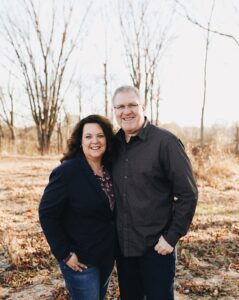 Lori felt a call to ministry at the age of 15. Being raised in a musical family and a musical church, she developed a love for gospel music and the impact it could have on an individual or congregation. She joined The Rock Church team in 2002 and has served as Minister of Music since. She leads a team of amazing singers and musicians and directs the sanctuary choir. Lori's powerful voice and anointing have opened doors of ministry across the U.S. and in countries around the world. She is passionate about creating an atmosphere of worship where the name of Jesus is exalted and hearts are open and ready to receive the Word of God.
In the summer of 1986, Lori met a young preacher who would change her life forever. She and Pastor Ed married in 1987 and have loved serving in ministry together for over 32 years. They have two amazing sons who, along with their beautiful wives, also serve the Lord as Pastors. Chase and Kate have three children, Emma, Josiah, and Ravi, and Drew and Kelsey have a little boy, Judah. One of Lori's greatest joys is spending time with family, and, of course, spoiling those grandbabies!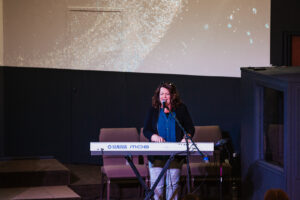 In addition to Music Ministry, Lori is a gifted teacher and speaker. She loves helping people grow in their knowledge of God's Word and shares a powerful testimony of God's grace and redemption in her own life. Lori served the Tennessee Ministry Network as District Women's Director for 5 years and has ministered in conferences, retreats, and services across the globe. One of the most impactful ministry opportunities came while on a missions trip, where she was asked to speak to women incarcerated in the infamous El Inca Women's Prison in Quito, Ecuador. Lori is a credentialed minister with the Assemblies of God.
Lori loves to try new things and visit new places. She loves to travel, explore, and learn about new cultures. Hiking and nature, St. Louis Cardinal baseball, good books, and fishing are her favorite pastimes. But nothing compares to serving Jesus and being a part of His family!