Main Event
February 20
Thrive Students are heading to Main Event on President's Day (Feb. 20) for a day of laser tag, bowling, arcade games and pizza! The cost is $20 per person (food is included) – encourage your students to sign up on Wednesday!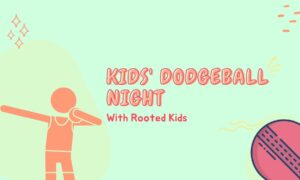 Kids' Dodgeball Night
April 21
Your kids will have a BLAST at dodgeball night with Rooted Kids! There will be FREE food (pizza 🍕) and will be from 6-8pm. Make sure your gets get here!